I was chugging along at my usual snail's pace this morning, and noticed I hadn't posted since April 9...what? (I did guest post for Mariko though!
Go read it!
) But then, I realized that it was April 15 and my literal reaction was:
I should probably be thankful that life is hurrying along because I don't exactly love the spot in life I'm in right now--it's not terrible, but as you'll read, better things are hopefully on their way...but I mean, I hadn't even given my taxes a thought and had to file them, bleary-eyed and nodding off to a cup of coffee at 10am today (after working a graveyard shift from 0000-0800.) Yikes. But, earlier I had gotten caught up on
Angie
's latest check-in and wanted to write my own, because apparently April is half over and I (and Utah) still think it's February.
SNOW AGAIN UTAH WHY
currently playing
I recently ended another round of DA:I and thought I was going to merrily re-play Skyrim, but I picked up Mad Max and it has been AWESOME. I did go ahead and make a new Skyrim character and now I've made that terrible gamer mistake of not knowing which to play when. Mad Max is so perfect for just zoning out, on your own, with your car, in the vast and unforgiving wastes. It is one of the most gorgeous games I've ever played. That's pretty hard to do when your palette is "post-apocalyptic waste." But have a look: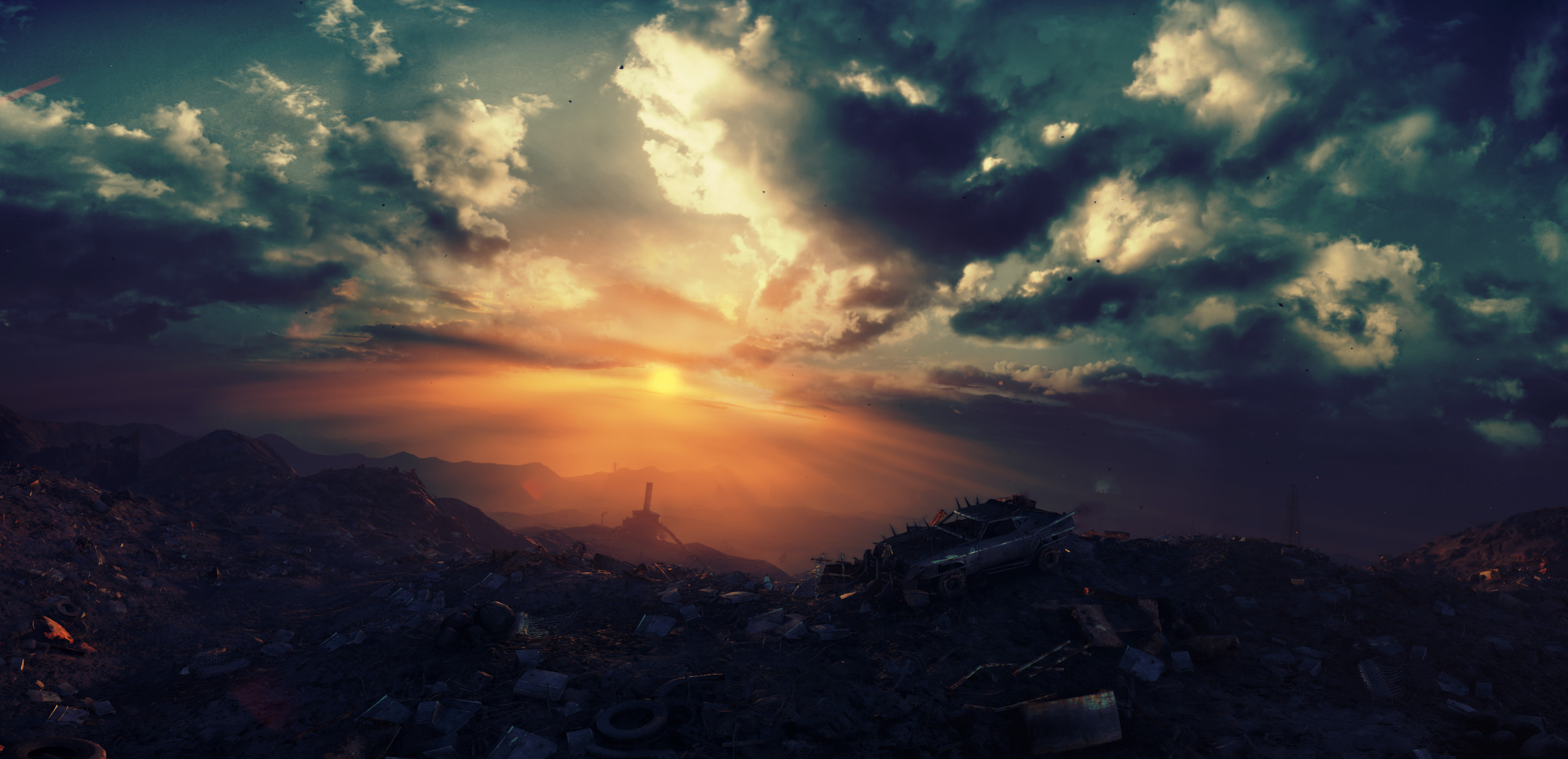 currently watching
BATES MOTEL OH MY GOD. It is SO. GOOD. Norman has dissociative identity disorder (at least, presumably) and he will dissociate and become a murderous version of his mother, Norma Bates. Well anyway the most recent episode showed the full dissociation and transition only using Freddie Highmore, the actor. The crazy thing is that you KNEW, despite the show never taking this direction before, that he had 'transitioned.' He was that great of an actor. It upped the terrifying factor times a million, because we got to see, uncut, what it looks like to dissociate into an alternate personality. It was so chilling. So well done. This show is probably the best thing on TV.
currently listening to
Mad Max's intro has this amazing dark country song, "
What is the Soul of a Man.
" Best. I've been wearing it out for a few weeks now. I love the genre, it fits so well with the western theme and I fancy myself a cowgirl you know!
currently excited for
Oh man..a lot....to write for Hot Rod Time, to start getting ready for car show season, Angie's party tomorrow!, my possible new job, to plant my garden...for it to STOP. SNOWING. SHEESH UTAH GIVE IT UP ALREADY. RAIN IS FINE. SNOW IS NOT FINE.
Life Updates
Blog
- I am now a blog contributor for a local classic car community! You can find them
here
, and though I haven't written any articles yet, I will be
writing about pinup culture, as well as some history of pinup fashion and so on. I am so excited for this opportunity and I know it will only push me to take my pinup hobby to the next level--I "got into it" right as winter hit and all the car shows pretty much stopped, so it's time to get back into it times a million!
Work
- I'm almost terrified to announce this, but I may very well have an amazing job by May 18. I can't give details, but it is my dream pairing of security + EMT work in a huge facility in Utah. The business has a clinic and are very serious about their workers, (factory setting=dangerous!) and are as well, very serious about security. I interviewed with them and was pretty sure it went terrible because I was the first interviewee and wouldn't make a lasting impression, and plus, these are stoic businessmen and I'm this derpy long-haired long-eyelashed girl...hey, I know where I stand on the corporate ladder okay? But to my happy surprise I got several calls back and they have been very open about saying they want me to fill the spot, which opens at the end of June. I am trying very bad to hide the squeals of joy on every phone call, but most recently the clinic director called and said, "I wasn't sure if you were told, but we pretty much halted the interview process after you, we were all really sure we wanted you." It is so amazing and wonderful to hear business professionals who have been doing this work for 15+ years have confidence in me. So please just hope everything goes well and I get this job! Cause it's a perfect one for me!
Brain -
I've been doing somewhat better mentally. I go to therapy as often as I can afford (not often) but I can tell it helps, so much. Also I think I've formally transitioned out of "crisis" and into "self-empowerment" and that shit is hard. It's like re-learning to walk, but instead of walking you're moving into your own brain space and living with it one-on-one. Man it's hard. I have been way more social than I usually am because I'm so eager to not be alone with my sad and haunting repeating thoughts. I feel no shame in admitting that I miss the huge support that comes along with a breakdown. It feels like leaving the nest almost, and who feels comfortable doing it? I'm a wimp, don't care.