Last night I was deafened by Till's bass voice, the ridiculous speakers of the Denver Coliseum, and the sound of my own dreams coming true at a rate more rapid than machine-gun fire. Before I explode into the mouth glitter that is my Rammstein experience, I'm going to Till-spam. Enjoy, and get ready for a creepy stalker rant if you make it through all of these stunningly gorgeous pictures.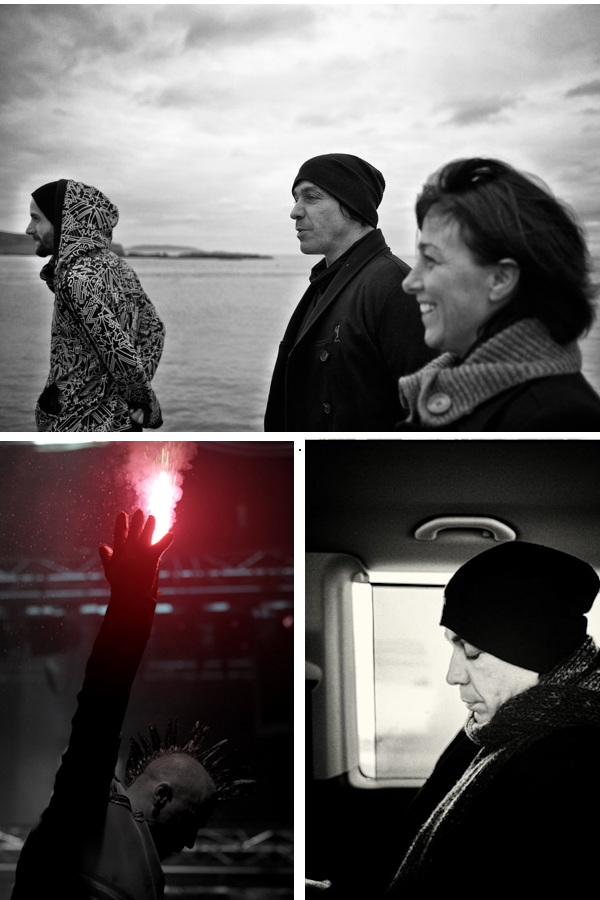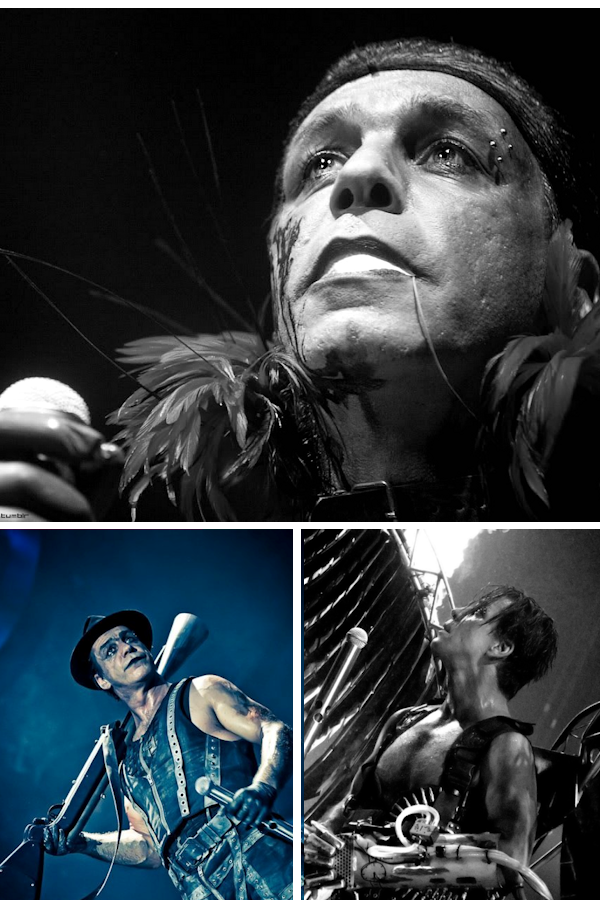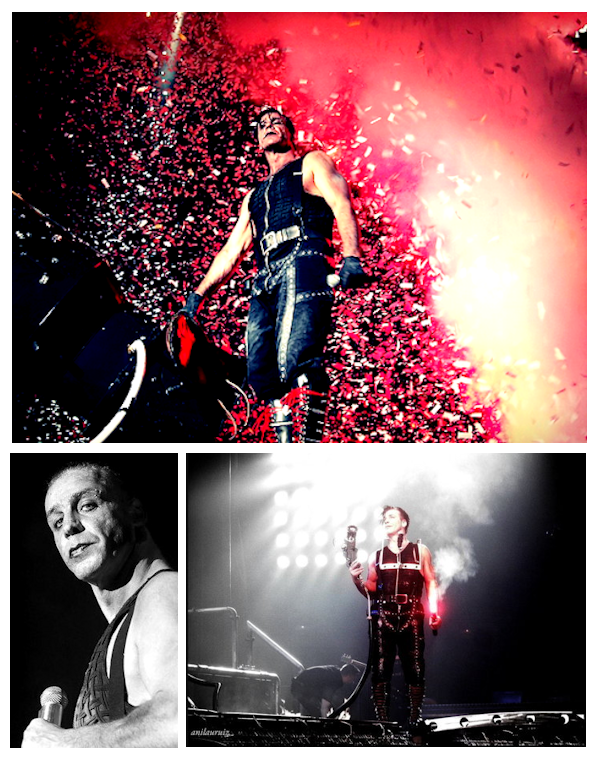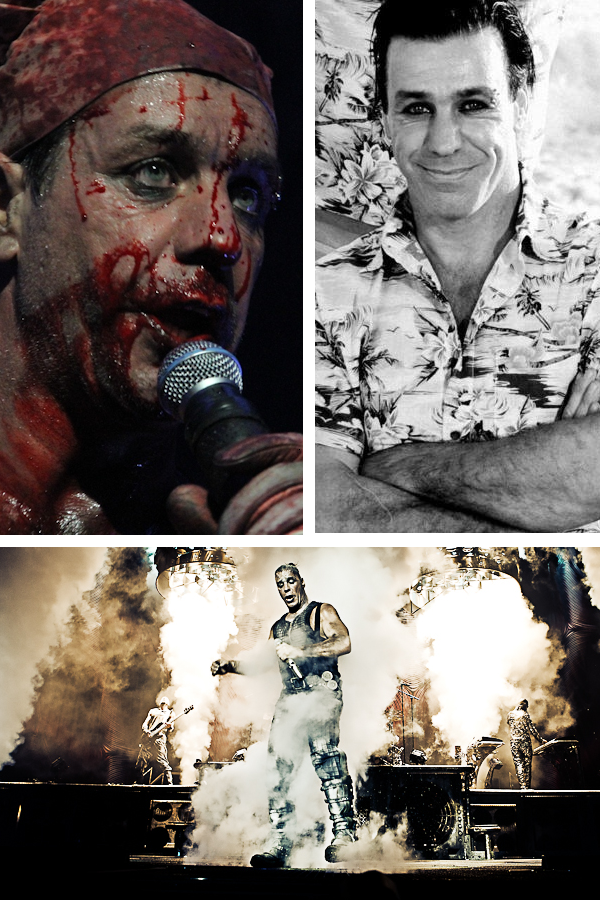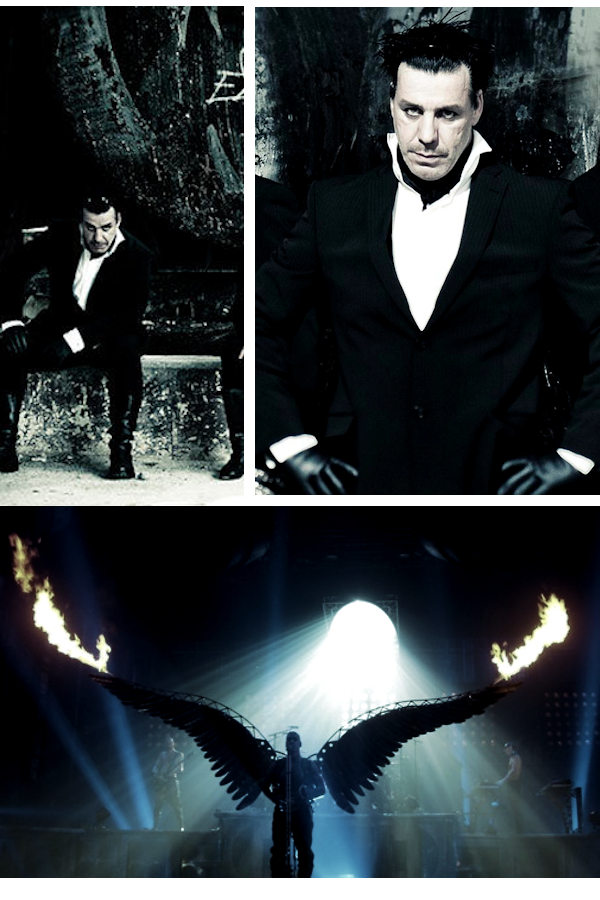 The show was AMAZING. It was everything I'd ever dreamed. It shattered my dreams and then made me new dreams from the broken mind-fucked pieces of dreams I had before. I used to think that Till Lindemann was this crazy man-god who put on a show for his fans. I still think he's a man-god, but that was so much more than a show. What I can do with writing, Rammstein can do with everything else: acting, costumes, singing, musical instruments, pyrotechnics....everything.
One of the great parts of this show that had nothing to do directly was the band was the people there. There were some with tattoos of the band logo, some dressed as Butcher Till. Some of them looked like you'd expect a German Dance Metal band fan to look like: pierced full of holes and tattooed all over. Others looked like they'd just gotten out of biology class, or off a cross-country trip with their family. Oddly enough I ran into a couple from Ogden, Utah, and a mother of two from Sandy, Utah. (Both towns next door to me!) In the parking lot, people blared Rammstein. Everyone was giddy. Everyone knew their old stuff. Their new stuff. These aren't the people who know "Du Hast" (and think it means "you hate" which it doesn't, by the way) These are the people who follow this band with all their heart, like me. I felt so at home. It was a beautiful thing. Music can really, really unite people.
We heard them doing sound check all afternoon. Blasts of sound from inside. It rained for several minutes; a rainbow appeared. Seven o'clock signaled a madhouse when we all bolted for the doors. Naturally I was at the front of the line and reached the railing before the thousands of people behind me. When the band walked out I cried and screamed (and continued to scream for the next four hours, seriously) and enjoyed a large dose of twenty-foot flames in my face, several hundred pounds of confetti blasted out of a canon, music so loud I literally had a hard time breathing due to the bass pumping against my throat, and of course, Till.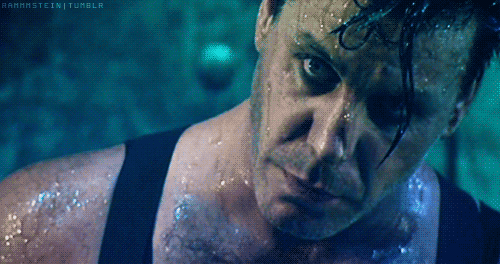 Thanks to concert footage I've seen before plus the countless photos, I've always thought Till to have a very prominent silly side to complement his serious side. On the contrary, he was all business. Even the exaggerated and almost hilarious faces he makes--funny when in pictures--are maddening or heartbreaking in person. He's a master of emulating the saddest and most desperate emotions of humankind. At times I couldn't even fully enjoy myself because I felt this wave of depression;
Mutter
was an example of a song that made me pause.
When he wasn't being serious, he was being sexual. I couldn't count the crotch grabs or hip thrusts or other wonderful and explicit motions he went through, but I could literally feel the egg detaching from the ovaries and running down to the uterus as soon as possible because my body was like
THIS IS IT, YOU NEED TO GET PREGNANT RIGHT NOW, THIS IS THE PRIME MALE SPECIMEN, GET HIS SEED.
Starting with their very first album, Rammstein's sexual songs have all been about domination in some variation. And since Till was the one singing, I was led to believe had a dominant personality. Not only that; LOOK at the guy!! And the whole wearing a strap-on and faking sodomy with Flake kind of gave the "I like to dominate" impression.
But nope. He purposefully stood under a rain of sparks just to get cut up. He slammed the mic into his head more than once. Not three songs in he was already bleeding in several spots. He looked like he thoroughly enjoyed being whipped by Schneider and led along on a dog leash (yes, this happened, lol) and other submissive acts. I believe it was Schneider himself who said of Till's pyrotechnics: "Till gets burned a lot, but he likes the pain." Since I don't frequent BDSM clubs or ever consider myself a dominatrix, this was a whole new experience that I fucking loved. Connecting music, fire, and sex--three of my favorite things--and doing it in such a theatrically appropriate way was fucking amazing.
So my perception of my favorite human ever has been slightly altered; from what I thought was a dominant and sometimes silly guy, to a completely serious and very vulnerable artist. I love him even more for it, naturally. Till Lindemann is one thing for certain; enigmatic. And it serves him well.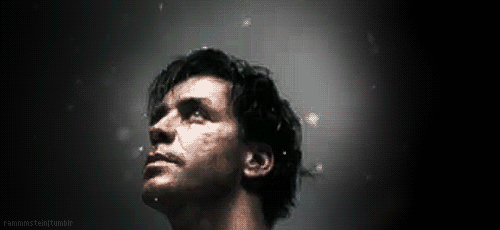 And now that you're thoroughly creeped out by my adoration of a stranger, have a good day!